So, you know how I said that we were meeting with our prospective web-developer? We'll uh, yeah. The guy is a BADASS! We weren't expecting the site to go live for a few months, but from the looks of things, everything could be ready to go within two weeks. Two weeks people. Yeah, it's nuts. We're checking out server prices and domain names today. It looks like ATcomics.com is going to be our best bet.
So, here's what I need from you guys. I need banners for your comics in our links section. Now, I was just going to use the ones we have here at MM, but if you wanted other ones to be used, then let me know. Also, I need opinions on our site layout. Below is a screen-shot of how it's going to look. The only thing I need to comment on is the top banner, the one from the UT comic. That picture is just a filler, that header will be replaced with transparent pictures of the characters in various dress. Like, badass new game coming out? Characters dressed up like that. Just a quick picture that we can change whenever. So, I know that banner looks awkward, it's just filler for now.
So, what do you think?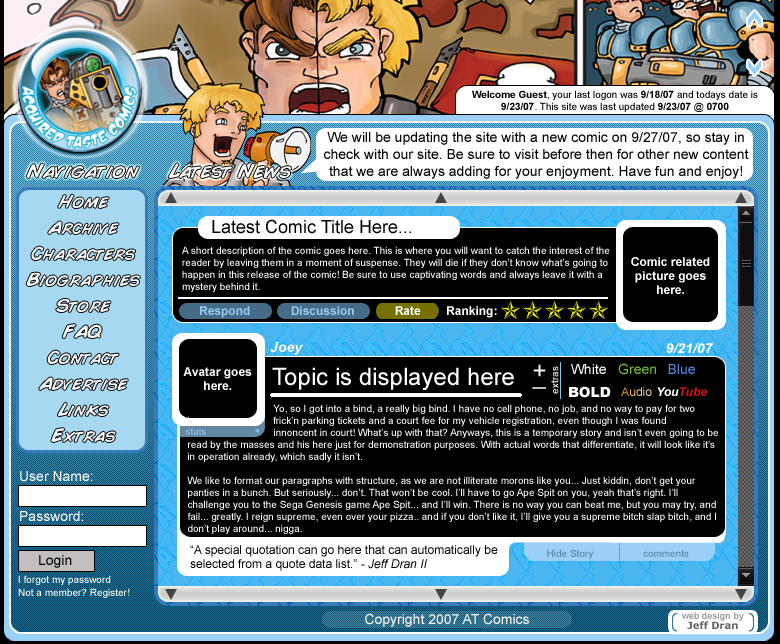 Taaa-Daaa!
Cheers!
-Wing